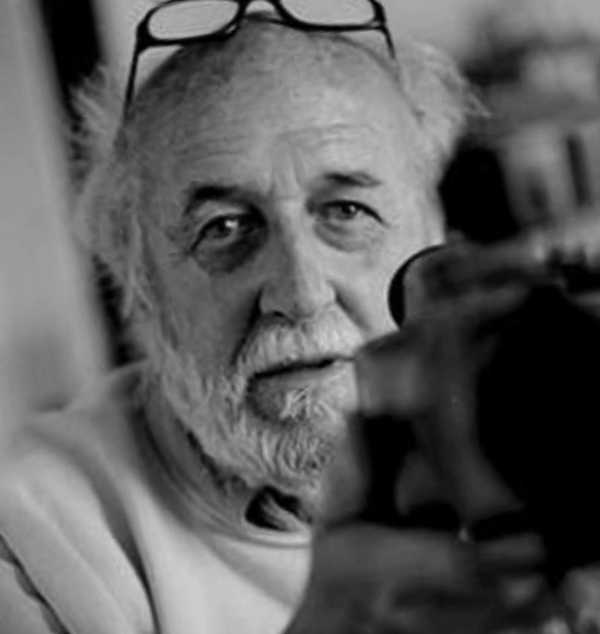 Michel Brault's tryst with the world of the film commenced in 1947, when he provided invaluable assistance to Claude Jutra, aiding in the completion of Jutra's inaugural short film, "Le Dément du lac Jean-Jeunes." Over half a century later, Brault helmed what he deemed his final directorial feat, "Quand je serai parti… vous vivrez encore" (1999), and his ultimate documentary, "La Manic" (2002).
Brault stands as one of Quebec's few film luminaries whose influence spans from the forties to the present. Beyond his longevity, he uniquely graces Quebec cinema as a director and cinematographer for over two hundred films. From his early short documentaries crafted at the National Film Board in the late fifties and early sixties to his magnum opuses such as "Pour la suite du monde" (with Pierre Perrault and Marcel Carrière, 1963) and "Les Ordres" (1974), along with his visual mastery in films by Jutra ("Mon oncle Antoine," 1971; "Kamouraska," 1974), Anne Claire Poirier ("Mourir à tue-tête," 1978; "La Quarantaine," 1982), and Francis Mankiewicz ("Le Temps d'une chasse," 1972; "Les Bons Débarras," 1980), Brault's comprehensive body of work provides a captivating panorama of Quebec cinema's evolution since World War II.
This retrospective, showcasing Brault's directorial and cinematographic brilliance, underscores his prowess as a cinematographer and his profound artistic sensibilities. These films also chronicle pivotal phases in Quebec cinema's evolution. Brault's collaboration on "Les Raquetteurs" (with Gilles Groulx, 1958) set the stage for the influential documentary style now known as direct cinema. Amidst the triumph of auteur cinema in seventies Quebec, "Les Ordres" emerged as an eminent creation. The late eighties welcomed "Les Noces de papier" (1989), an accomplishment that garnered both commercial success and critical acclaim, marking Quebec cinema's full-fledged maturation. This retrospective also salutes the magnum opus of French cinema-vérité, "Chronique d'un été" (1961) by Jean Rouch and Edgar Morin, whose stylistic vibrancy greatly owes itself to Brault's fluid camera work.
Additionally, the selection presents Mankiewicz's "Les Bons Débarras," exemplifying Brault's realist cinematography — a distinguished inclusion as this year's Canadian Open Vault film. Amid globally recognized productions like "Pour la suite du monde," this retrospective unveils concealed gems, including scarcely viewed treasures like the short fiction "Geneviève" (1964) and Brault's maiden fictional endeavour, "Entre la mer et l'eau douce" (1967), encapsulating the emerging pop-culture movements of late-sixties Quebec. Further enhancing the narrative, "L'Acadie, l'Acadie?!?" (1971) stands as a pioneering documentary chronicling the revolutionary student movement's ascent in the late sixties across Canada and the world.
Delight in the 2007 Programme: A Tribute to Brault's Legacy
Film enthusiasts and history buffs alike can savour an array of masterpieces in the 2007 programme:
L'ACADIE, L'ACADIE?!? – Michel Brault, Pierre Perrault
CHRONIQUE D'UN ÉTÉ – Edgar Morin, Jean Rouch
ENTRE LA MER ET L'EAU DOUCE – Michel Brault
GENEVIÈVE – Michel Brault
LA LUTTE – Claude Fournier, Marcel Carrière, Claude Jutra, Michel Brault
LES NOCES DE PAPIER – Michel Brault
LES ORDRES – Michel Brault
POUR LA SUITE DU MONDE – Pierre Perrault, Michel Brault
LES RAQUETTEURS – Gilles Groulx, Michel Brault
Canadian Retrospective Package: Embark on a Journey of Canadian Cinema
Throughout previous editions, we have honoured exceptional filmmakers, including:
Peter Mettler
Don Owen
Pierre Perrault
Nell Shipman
Jean Pierre Lefebvre
Allan King
These comprehensive retrospectives breathe life into our cinematic heritage, fostering a deeper understanding of Canada's rich film tradition.